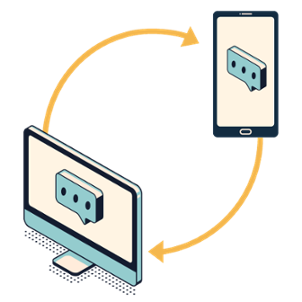 Branch Texting
At the heart of our heritage and the core of our platform is branch texting – the first, foundational step to allowing your customers to connect with you in the way that works for them. Given most contractors already text their friends and family, branch texting allows you to offer your customers a modern convenience that's familiar to them. The bonus? You'll be delivering them new efficiency in a way that maintains the personal touch that's so important in building and maintaining relationships.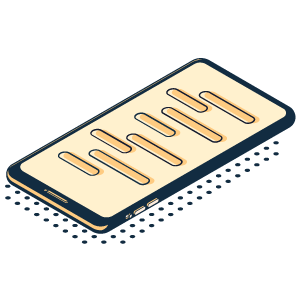 Mobile App
Whether you're popping into the warehouse to check on an order or stopping for gas after visiting a client, you aren't always at the counter computer. The Prokeep mobile app allows you to access and use Prokeep from anywhere and on the go. Quickly snap and send pictures from your mobile phone, access threads faster and more conveniently, and manage conversations away from the counter. Every Prokeep user can log in securely and easily so they can keep the conversations flowing.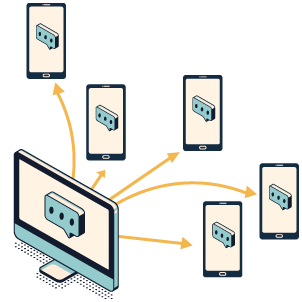 Announcements
Broadcast messages to multiple people in your contact database right from Prokeep. Send promotional messaging, update customers on new products or recalls, notify employees and customers of a sudden change in store hours due to inclement weather, and/or target groups of customers for specific ongoing notifications. Prokeep Announcements not only lets you share valuable info with multiple customers at once, but it also allows each individual to respond back to one of your inboxes - just like a real conversation!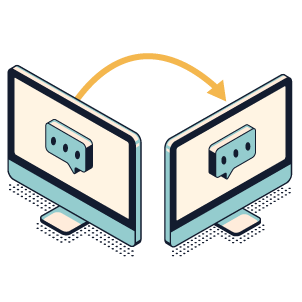 Internal Messaging
Wish you could use Prokeep to send your co-workers a message as easily as you can to your customers? Or that you could easily confirm inventory and pricing with your Counter Reps or Reps at other branches? Internal Messaging allows your team members to do just that. These Internal Messages appear alongside external messages within Prokeep, further centralizing communication around your shop, limiting the need to track down conversations from personal phones, and keeping an ongoing, 1-to-1 record of dialogue.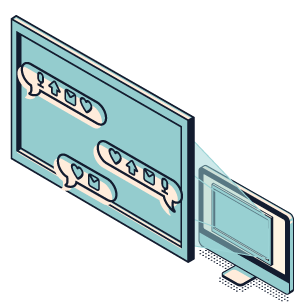 Web Connect
Start conversations and capture new leads directly from your company's website. With Web Connect, you'll be able to reach DIY customers browsing your website or customers that look you up in need of materials from their nearest distributor. Plus, all conversations started from Web Connect are synced and tagged within your central Prokeep threads so communication stays organized and insightful.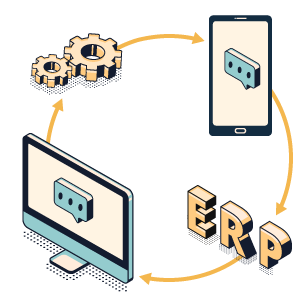 Messaging API
Want better customer service with less time spent? With our new Messaging API, you can automatically send notifications every time orders are updated, delivered, or placed in a locker. Plus, the Messaging API syncs Prokeep with your ERP/CRM so all of your customer information is captured across all of your systems.